Benefits
AIM Realty is a member of the National Association of Residential Property Managers. Listing your home with AIM provides you with all the benefits of professional property management.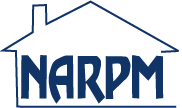 We present your property to the largest available market, including relocation and corporate transfers.
We stay aware of current market conditions, allowing your property to rent at its highest price.
We provide you with protection through proper lease agreements, deposit forms, addenda and late notices.
We provide comprehensive tenant screening to assure you a qualified and responsible tenant. Credit, employment, rental history, and personal identificationare key elements.
We provide qualified and reasonably priced maintenance personnel who get the job done right.
We provide accurate owners statements mailed by the 10th of each month.
We make certain your property is in compliance with current Texas lock laws and codes.
We handle all communication with the tenants.
We have extensive experience in renovating and updating properties for sale or lease.
MOST OF ALL WE GIVE YOU PEACE OF MIND!