Aim Realty Inc. Testimonials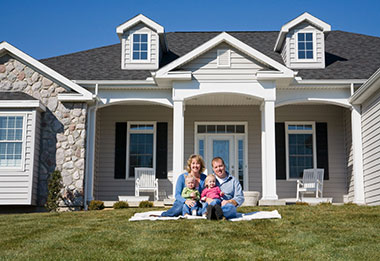 Our clients are our business. Whether it is an owner or tenant inquiry; a problem they need resolved or they just want to brainstorm with us, we respond.
We know that our company can only be measured by successful and happy clients. Below are comments from some of them.
Appreciate it Barbara, boy do I wish all our property managers were like AIM.

Warmest Regards,
Matt H.
Hi Sandra and Kim,
I just want to take a moment to THANK YOU both for all your hard work and prompt attention to everything with the rental so far. We appreciate your help.

Best,
Zara - Owner - April, 27, 2022
1st Party Reviews and Reviews Around The Web
I closed on the sale of my Coreybend property and I am now totally out of the real estate market in Texas. I have lost track of when I switched to AIM as my property management company but I think it is close to 20 years. I just wanted to thank you and your team for the very good and professional job you did over the years through good and bad times. I hope I didn't leave anyone off of the cc list.

Best regards to all,
Jim - Owner - September, 2020
I would like to say thanks to the Team at Aim Realty, their customer service and response is one the best I have experience in a long time. They are precise in explaining how to submit the application process. My inter-action with Norma Jean was Excellent and with Linda, Damara. Not only that, when I went to the office I was greeted with friendliness and professionalism. This Company is Great to do business with. Keep up the Good Work Aim Realty!

Gwen T. - Owner - July 2, 2019
Thanks Corrie. I appreciate all of your help over the past 5 years with any questions, or issues, that we've come across. I'll be sure to let everybody I come across what kind of Property Management company AIM Realty is. In my experience, it has been a great one.

Josh R. - Owner - January 31, 2018
Norma Jean, Thanks for the quick response. I Luv working with your company!

David K - Owner - January 8, 2018
Hello Suzsan, thank you so much for all the wonderful work your team is performing. Thank every one of you in particular. Yes you are all great in your section. It is as a team of super heroes.

Edith M. - December 11, 2017
I sincerely appreciate all the great support you & rest of Aim Realty provides in managing my property.

Sunil C. - Owner - December 7, 2017
Thank you for all you gals do! I appreciate yall making the renting from you an easy process.

Jen H.. - November 14, 2017
Thank you so much for getting back with me so quickly! You're the best! Okay I will keep you posted if a better client with better criteria comes! Please tell Norma Jean thank you so much for working so hard on this one even though we didn't get it!

Lance B. - November 6, 2017
You guys run a great company. I deal with a lot of property management companies, and very few are as professional as you guys are. Great work!

Edward G - Owner - November 8, 2017
We appreciate you and everyone involved to help make ... our new home!

Jessie - Owner - October 13, 2017
Thank you so much! AIM was so user-friendly! Not all are.

Cher D. - Owner - October 13, 2017
Thank you! I look forward to hopefully working with Norma Jean again. It has been a while :)

Erica L. - September 28, 2017
I would like to send my thanks and appreciation to Carlos Castillo for providing excellent service. The A/C at my address went out on Thursday of last week. Carlos worked tirelessly in trying to reach the owner and get this matter resolved. I felt confident that he would get this done after speaking with him. Although my family and I have been without air conditioning since last week, he has advocated for us and especially knowing that I have severe asthma and how it could affect me medically. He truly does care about your tenants. He was thorough and also checked on me to make sure I was doing ok. Thanks to him, hopefully today or tomorrow the A/C will be replaced. He provides outstanding service and very patient. You guys need more people like him.

It's employees like Carlos who makes your business successful. Please accept my wholehearted appreciation for having such a great member on your staff.

Chymreva A. - Tenant - October 3, 2017
Awh, thank you for the break! That's really sweet of you. This is why I LOVE working with Aim Realty. Yall are one of the best. I'll let my clients know.

David C. - Owner - September 14, 2017
Thanks for the excellent work you folks you folks are doing in spite of the difficult situation.

Thanks again and God bless

Anthony L. - September 12, 2017 (After Hurricane Harvey)
It was great having AIM handle my property for over 20 years (or more). Excellent management and taking care of the headaches while I was working overseas.

John C. B. - Owner - August 11, 2017
First, let me thank you for the work you did and the stress you helped relieve during our move. Your efforts made a difference.... Thank you again for your hard work.

Peter C. - Owner - May 31, 2017
You guys are doing a tremendous job taking care of my property. It's much appreciated! Thanks

Bill D. - Owner - May 18, 2017
I would like to take this time to shine a light on Theresa McCollie. I've never met her and have only spoken with her twice. However, she has been such a tremendous help by simply listening. Aim Realty is truly a better company for having employed such a wonderful individual as Theresa!

I wish her all the happiness and prosperity in the world. I want nothing but the best for this company as well.

Grateful tenant, Chaniquah - May 16, 2017
I appreciate all of your efforts on this transaction - it always seems to go smoothly with AIM.

Gary W. - Owner - April 26, 2017
Thank you Sandy. I appreciate you and the other staff members at Aim Realty for all the great work and services provided over the years in regards to my property.

Donna K. - March 29, 2017
We thank you for being such an easy company to work with especially these last few years. You guys have been very responsive to any questions or concerns we've had.

Kriz - March 20, 2017
You are awesome and I hope that your Monday is as awesome as you are thank you so much and if nobody has told you how much they appreciate you let me tell you I appreciate you.

Sandra KM. - February 13, 2017
Please pass on my thanks and gratitude to your company, AIM Realty Management.... Please pass on my thanks and gratitude to your company, AIM Realty Management.

Shonnie M. - February 9, 2017
I am truly grateful for your patience and tremendous help over the past year. You have been phenomenal! When I speak to your supervisor I will be sure to tell her about your Excellent customer service.

Kijuan - Tenant - February 2, 2017
What a great team! You have made my life easier. Hoping to invest more and you bring me comfort and confidence.

Ron and Lynne - Tenants - February 1, 2017
Thank you Bill. I appreciate your quick response here. You have built a great team. I like the way you do business.

Regards, Robert - Owner - December 13, 2016
Both the Contractors and Electricians came and all repairs were made. They were here at their scheduled time, very friendly and finished in a short timely matter. Thanks so much for finding the new wonderful Contractors and wonderful Electicians!!!

Karen A. - Owner - November 12, 2016
That is great! Thank you so much. You guys have been wonderful to work with.

K.B. - Tenant - June 27, 2016
Sandra has done an excellent job to restore our property back to normal; I am so thankful for her, you, and the AIM's team. I am sure that the tenants would agree, "We can't thank you enough".

S.B. - Owner - June 24, 2016
You folks have been doing a fantastic job. I owe all of you a debt of gratitude. The tenant and all of you were quick to take action to maintain the integrity of the property.

Al - Owner - June 27, 2016
I'm so pleased with your service. Wish my other management companies were as good & efficient as you folks!

Best, Petra - Owner - May 2016
Hello Mr. Klingberg,
Syed and I would like to inform you of your helpful, efficient, and pleasant staff members. One of our tenants, in 18610 Sandleford has difficulty paying the rent on time and Sandy Parker and Theresa have been very helpful and understanding in their situation and making adjustment to accomodate their difficulty. Maria has helped in sending the statements to us while we are overseas.
We commend you to have such an efficient staff.

Safia - Owner - February 2016
Good Afternoon Theresa.
Your prompt return phone call assured us that all is ok and the rent is on its way. I just wanted to drop you a note to let you know how grateful we are to you and AIM about the way you folks care for our property. The quick follow-up and attention to detail are certainly top-notch qualities. My only complaint is that you folks don't cover areas for our other properties. We would switch them to you in a heartbeat!

Benjamin J - Owner - February 2016
Hi Maria,
I LOVE Aim Realty. Your team is great and awesome. I never worry because after 10+ years, you guys have taken care of this property. You can quote me on this in your newsletters. A Very Satisfied Client
Keep me posted if you need anything.
Sincerely,

Milt - Tenant - February 2016
I would like to thank Denny Webber and Kim Ross for getting us into our rental at 8051 Villa De Norte St. I was having a terrible week. Being from Nevada and not knowing the area. We had been promised another property, the week before Thanksgiving from a well-known realty company and promised we would sign papers on the Monday after Thanksgiving. On Monday they told us they gave the property to someone else. That would rent for 3years without giving us the option to turn it down or not. We had stopped looking. Over Thanksgiving we got a couch and a few other pieces. So now we had less than a week to find a place before we had to be out of temporary housing. I called Denny Webber after searching on Zillow, and asked if he might have time to show us the property. To my joy he was close and was willing to show the property in a half hour. How wonderful it was to hear a happy and willing person to help us. After seeing the property, and giving us encouraging words and understanding.

Tamera & Everett - December 2015
Wanted to thank you for getting the properties sold and also thank you and your staff for all the great work and support you have provided over the many years of being with you. Although I am happy to move on from those properties, it is with some sorrow that I won't be working with you and your team any more. It has been not only fun but very relaxing. I never had to worry about the properties for your professional group there was always taking care of things. This I really appreciate.

Tom - September 2015
It has been a true blessing to have lived at this home for the last 9 years. It has provided a great place for Melissa and I to have raised our boys. Our boys are now grown and out of the house living on their own. I want to personally thank the staff of Aim Realty and the owner for their warmth and treatment during our years at Pleasant Green.

Anthony & Melissa M. - June 2015
Your company has been my Property managers since 2006 for both of my rental homes. I have continued to use your company as the "gold standard" compared to other companies in other states I've used. Everything from bookkeeping ( which is really Important), to renewals, new leases, maintenance has been top notch! Everyone has always been very polite and helpful.

My biggest concerns is always keeping down the expenses!!!!

Maintenance and making "rent ready" are always big concerns and expenses, so keeping those down is critical. Additionally, how long before the property is rented and getting GOOD tenants are big concerns. All of the above affect the bottom line.

I thought I'd send you a quick note, since I am a business owner I know how good it is to hear positive feedback.

Stan T. - April 2015
Aim Realty managed our rental property for almost 8 years. It was always rented and all the issues with tenants would get resolved in the timely manner. This year I asked Ross, the Aim Realty broker, to sell it. During the process I was in close communication with Ross, Sandra, the repair manager and Sandy, the billing manager. All of them were very helpful and a pleasure to work with it. The house was quickly fixed, ready for showing and sold within a month. I highly recommend Aim Realty property management company for Real Estate transactions!

Olga S., San Diego - October 2014 - Owner
My wife Maria and I have five rental properties in 4 states using 4 different property management groups. Over the six years plus that we've owned our rental property we have found your office the most profesional, the most helpful and the quickest to reply. We feel privileged to have found such a wonderful and friendly, yet incredibly professional staff.

Michael and Maria G., November 2014 - Owner